To Whom Much Is Given...
Thanks to your awesome support of the Cackalacky® Brand over the years, we are occasionally able to "pay it forward" and help others. Here are a few of our favorite causes...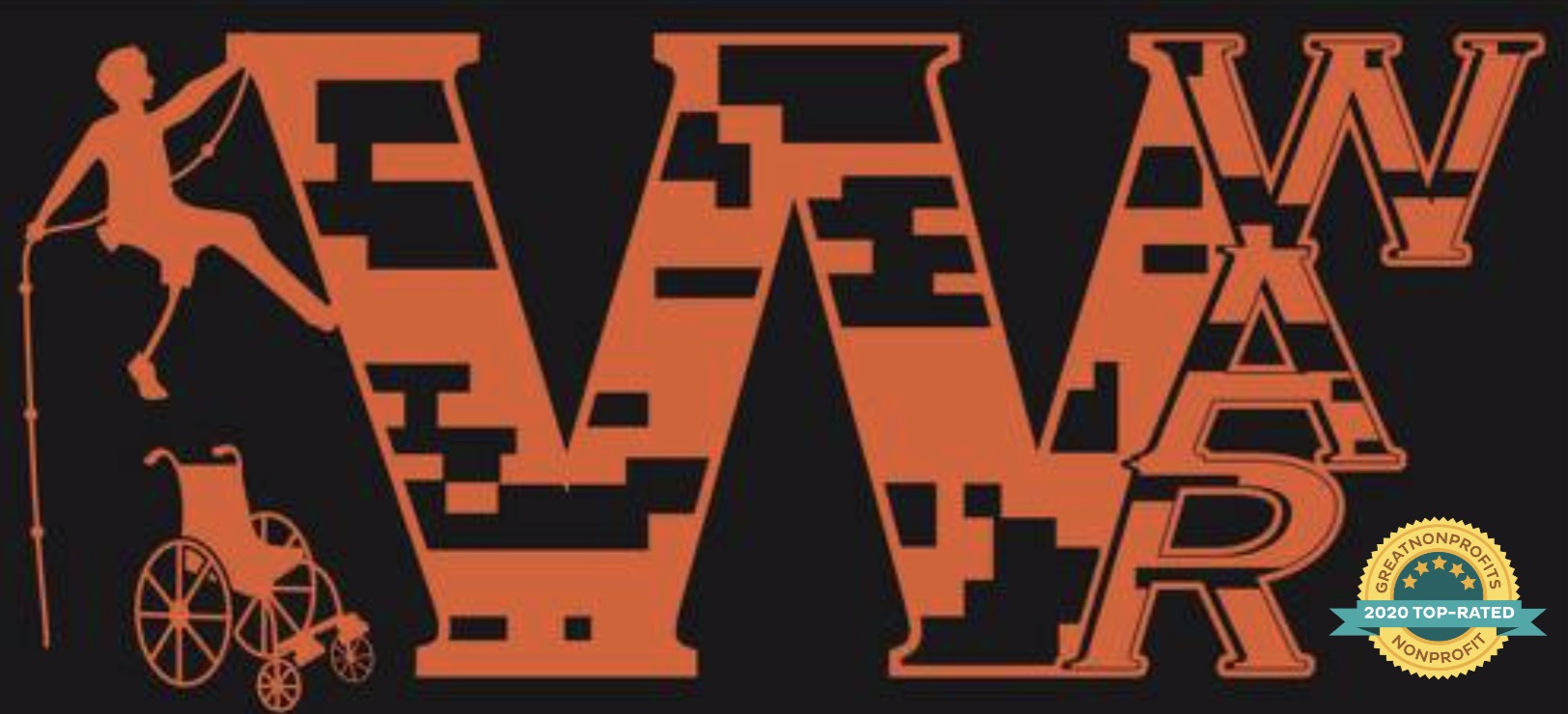 ★ The Wounded Warriors Abilities Ranch
Wounded Warriors Abilities Ranch was founded in 2015 by Mike Delancey.
 
Mike Delancey, a Pinellas Park resident who himself was critically injured in a sniper attack during military combat in Iraq and has confronted his own life-changing injuries.

The Wounded Warriors Abilities Ranch (WWAR) has been built to inspire veterans of all conflicts to get OUT and ACTIVE. We offer activities for all Military Veterans in need of a supportive and healing environment, to give a new sense of hope, resilience, and strength as they move forward in their journey.
 
Our Nonprofit offers a huge range of activities, workshops, clinics, and events for all veterans and the adaptive sports community in the Tampa Bay Area.
 
In 2015 we partnered with the City of Pinellas Park to build WWAR at Lurie Park.
Lurie Park is a purpose-built ADA City Park and is home to WWAR. It is a place for Wounded Warriors, Veterans, their families, and the whole community to come and enjoy. The Park has been designed to support both the physical and emotional needs of Warriors with fitness and sports at its core.

We offer a wide variety of recreational activities at the Park and is furnished with specialist fitness equipment to build strength in both body and mind.
 
There are wide trails for hand cycling, walking, and running; a pond for fishing; specially designed ADA Workout stations; and, a large multi-purpose sports court specifically designed for Wheelchair Sports and Events.

A social outdoor space is a key element to the Park, giving an opportunity and space to reconnect and share experiences while also gaining strength, empowerment, and tools to help in recovery and healing so with our partners AFFF and The Rotary Club we built 2 pavilions to host events including picnic tables, grills.
 
A new stunning Military themed children's playground is the anchor for families and our 2 dog parks allow room for our fur family to have fun too!

To learn more about WWAR visit www.WoundedWarriorsAbilitiesRanch.org
 



★ CORA Food Pantry
Through food drives and fun projects like our Cackalacky® Beer collaboration, we have had the unique opportunity to help raise food and funds and awareness for our local friends at CORA Food Pantry.  To learn more about how *you* can help feed our neighbors in need, please visit www.CORAFoodPantry.org
Don't live nearby?  Please visit www.FeedingAmerica.org and plug in your zip code to find your closest food bank. Every little bit helps! 


★ Chatham Arts Council

Chatham County - the awesome place where Cackalacky, Inc. is headquartered - is home to an astonishing number of artists and arts appreciators. The Chatham Arts Council's mission is to nurture creative thinkers right here in Chatham County.
The Chatham Arts Council focuses on doing two unique things - and doing them really well:
And, thanks to your support of the Cackalacky® Brand, we are able to help fund Chatham Arts Council's Artists-in-Schools Initiative!

Puppeteer Tarish "Jeghetto" Pipkins is one of a group of artists offering virtual arts workshops for students at Woods Charter School as part of the Chatham Arts Council's Artists-in-Schools ONLINE Initiative, powered by Cackalacky. The Artists-in-Schools Initiative, in partnership with Chatham County Schools, has been bringing professional artists into Chatham schools to sup-port math, science, language, and history curricula since the 2015–2016 school year.

With COVID-19 stay at home orders, the CAC is bringing virtual artist performances to students in the comfort of their own homes. Jeghetto will be weaving history and social studies curricula into his performance and educational video for fourth- through eighth-grade students.
Check out Jeghetto's video, and all virtual Artists-in-Schools videos (including Black Box Dance Theatre, Diali Cissokho, John Brown's "Little" Big Band, and more from North Carolina Arts in Action) at: www.ChathamArtsCouncil.org/woods-char-ter-virtual-ais/
To learn more about these highly motivated people, please visit www.ChathamArtsCouncil.org